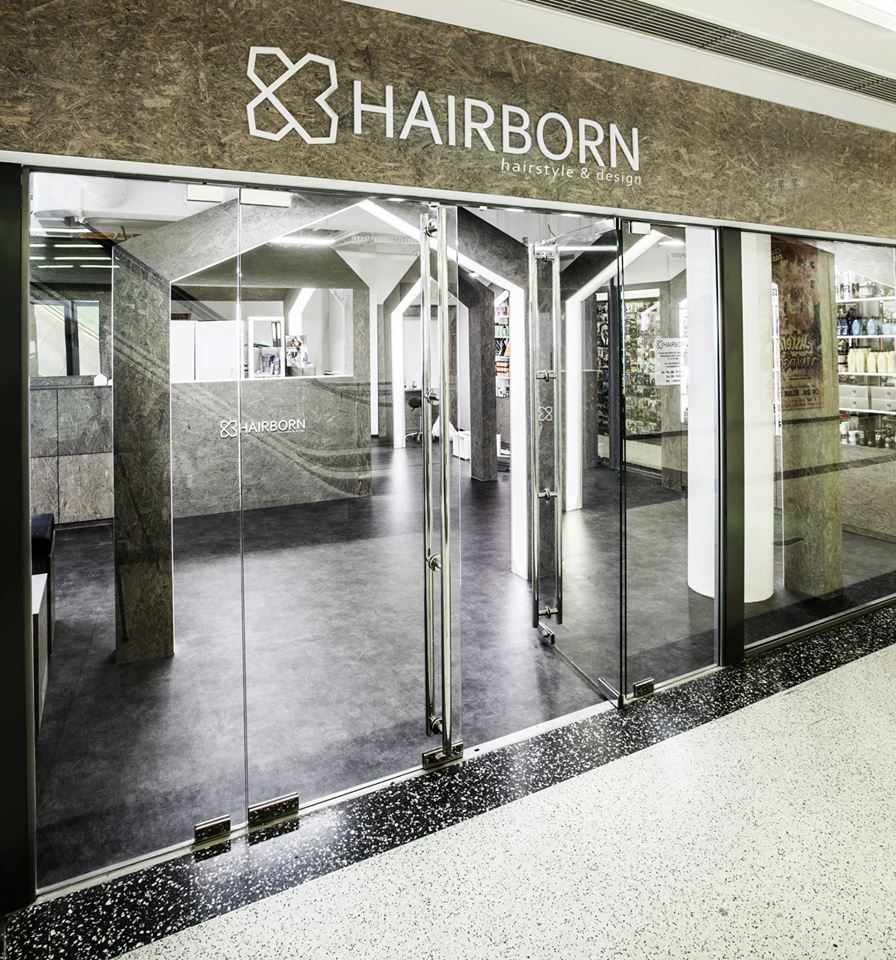 Hairborn
Hair salon in Prague, realized May 2013
HAIRBORN as a cathedral filled with light.
Special fictional constructions in hairdressing HAIRBORN do not have walls. Walls are created by light illusions that do not disturb you or anyone in the area. Industrial ceiling is not hidden under the ceiling – is carried out in all its industrial glory above the roofs of the constructions. Next, undoubtedly the most important fact is that the interior of the construction profile is lit with scattered white light that seemingly separates you from the outside world. Finally, we get to the analogy of the Gothic church of Our Lady of the Snows, which is directly visible from the hair salon. Buildings in Gothic style often play with light. HAIRBORN, which partially takes over the elements of surrounding buildings, is full of intense white light that does not dazzle on the contrary, it is fully functional and pleasing to the eye.
Spatial concept hair salon HAIRBORN.
Selected material mimics the factory elements – metal and gray in contrast with milky plexiglass, which light up the interior walls of houses. Leather upholstery furniture goes hand in hand with upholstered furniture on the terrace, also in waiting
and chillout zone. Everything is designed in a minimalist pure form so that the interior he is quiet and comfortable for customers it poss no unnecessary distractions. The big advantage is a terrace with large windows which fills the salon with natural light. The whole concept of hair salon is designed with simplicity, timelessness, innovation and comfort.