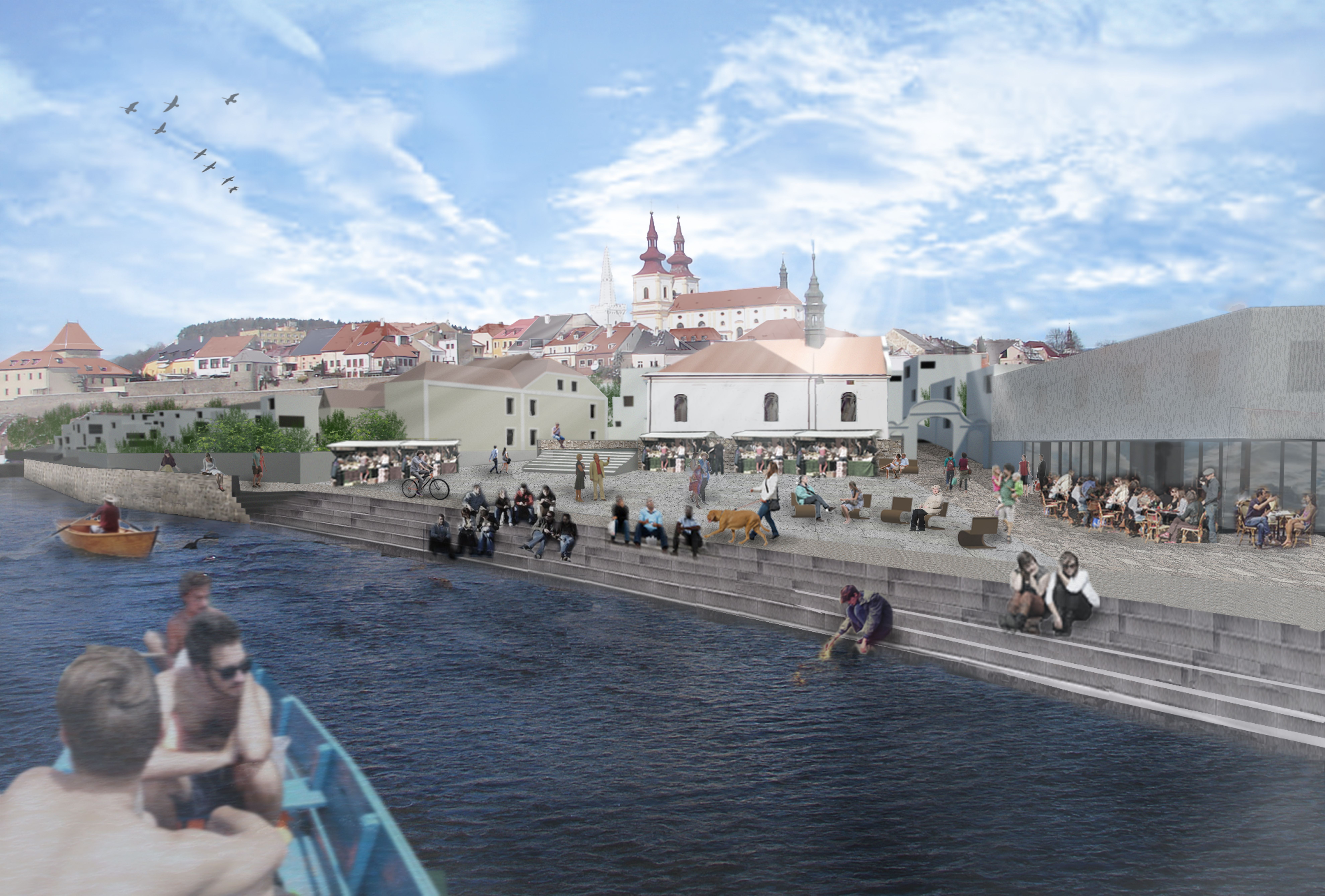 Panel colony
Kadan – urban plan
Kadan is a city with a balanced population curve but is planning to expand its area of 30 ha to about 360 satellite buildings intended primarily for residents of prefabricated housing. We believe that Kadan needs to expand its territory. Today's behavior causes problems with the infrastructure, the nancial burden on the city, the complicated transport services, weakening and depopulation of the city center. If in the town has somewhere to build, so best to Špitálské suburb, which is part of the city that was once completely built, located near the center and is directly connected to the river Ohre.
Today, the area is almost empty and does not follow on their surroundings. It is therefore possible to restore a certi ed historic street pattern, which we take as the basis for our proposal as modi ed slightly, re ecting today's requirements, we accept it. This network evokes the randomness originally grew buildings while maintaining pedestrian permeability and picturesque pancakes.
The most appropriate type of development for this area are houses that o er housing for current and future generations of families living in housing estates in the town. We propose a new structure for building houses and public facilities and try to achieve the maximum density is stopped. Small and therefore cheap land are separated by walls which clearly de ne public and private space.
The nal form of the building is trying to sort of transcript living in a tenement build- ing in the form of prefabricated houses with a small garden. In terms of economics, we propose a possible implementation throughout the national territory only 6 types
of houses built of wood panels. The total number of houses is 120 Furthermore, the complement of a kindergarten building with shops, restaurants and services. On the island of Sandy's head, we propose a public swimming pool and on the opposite bank of a small dock that has a background in a former mill.
As the end of the waterfront Maxidog Fíka perceive newly designed square below the church of the Beheading of St. John the Baptist. This opens up the area to the river and creates a pleasant spending a space-less. The square is access to the island with a newly proposed civil swimming pool and leads him through linking the waterfront bike path leading further along the river.
School team project at Jan Šépka studio, 2013
Team: Eliška Ouředníčková, Petra Hrubešová, Marek Fischer, Jiří Vopršal